With the Hemp, Health and Innovation Expo (HHI) going down in Brisbane this weekend, we took the chance to talk to one of the exhibiters: Ballin' On A Budget's Will Stolk.
Will is a cannabis and media entrepreneur, and a former pro skier, and we've been mates with him and the Ballin' team since the day we launched. He tells us about some big upcoming business in the US cannabis sector:
Dopamine last hooked up with you and Ballin' On A Budget on 420 this year for the stunt in Martin Place. And it's been a very big year for you since then. What have been some of your highlights?
I've been good dude, just really busy flying back and forth to California, skiing and surfing a bunch, a bit of partying, and some interesting OS trips with some members of the opposite sex. The highlights this year were def our 4/20 stunt with the Craze Co guys, and a trip I did to California in March where we scored good waves and good snow.
You've been doing some wheeling and dealing over in the States this year – both in the cannabis and media space. What can you tell us?
Yeah, we've started a holding company based in California called "Byron Bay Botanicals", and we've invested in a recreational cannabis dispensary at the entrance to Yosemite National Park in a town called Lee Vining. Our dispensary is called Tioga Green Cannabis. We have a fully operational cannabis dispensary, and are working on a manufacturing and distribution facility in nearby Mammoth Lakes – home of the amazing Mammoth Mountain. My partners in that operation are a few good friends who I am skied with for years. We've also invested in a new Hemp/CBD Pet company called Inspired Paws that launches in the USA in November.
In terms of the media, we are working on some media projects with "PCET" – the Planet Cannabis Entertainment Network. Planet Cannabis will be the combination of a massive entertainment and news network and a lifestyle shopping experience. The network is unmatched on the web today and they are launching at the end of the year, so we have some really big things planned with these guys. Their platform will be a game changer in the cannabis industry and they are looking to expand into the Australasian market in 2020 so keep your eyes out.
How did you find the cannabis scene in the USA? How does the smoking culture compare to Australia?
The cannabis scene in the USA, and North America as a whole, is quite incredible and is lightyears ahead of Australia. Ever since I was a teenager visiting family over there, I always noticed how much better the weed was and how everyone had nice glass bongs in their loungerooms that were always clean. Cannabis felt like more of a lifestyle in the USA, and this has progressed leaps and bounds since legalisation in certain states.
On the other hand, Australia is quite isolated, being an island in the middle of the southern Pacific Ocean. The stigma in Australia of the dirty Orchy bottle bong has set a bad stigma for Australian cannabis users in the public eye. But this is slowly changing in my opinion. The HHI Expo is one initiative helping this happen, as well as local gamechangers like the Magical Butter guys, Glass Prophets in Melbourne, and numerous others.
The industry has progressed fast since cannabis was federally legalised in 2016, with legal farms popping up all over. I see a great future for the cannabis plant in Australia, but we are still a long way behind the eight ball. But kudos where kudos are deserved. There are a lot of hard-working Australians flying the flag over here, and we've seen a lot of progress. The recent news coming out of the ACT certainly won't hurt.
Are you excited for the HHI Expo in Brissy this weekend? What can we expect from you and the Ballin' On A Budget team?
We are super excited for the HHI Expo this weekend! We've teamed up with The Craze Co again, and also with our new friends at Glass Prophets. We have two awesome activations, promo girls and some other secret stuff that you'll have to see for yourselves. Come get a photo taken, grab some stickers and free swag and say hello!
What do you think about the state of cannabis legalisation in Australia?
I personally think Australia is run by a bunch of old backward rightwing politicians who need to catch up to the rest of the world. It's the 21st century. Cannabis is good for the world in so many ways, and I think the average Joe on the street would agree with me. If there was a plebiscite like there was for gay marriage, cannabis would almost definitely get legalised in Australia.
What's next for Will Stolk? What's your 2020 going to look like?
Launching brands; Lots of travel, learning and new experiences to be had; and we also have something huge in store for 4/20/2020. Watch this space to see what we get up to with the Craze Co. Thanks again for the opportunity we love DOPAMINE.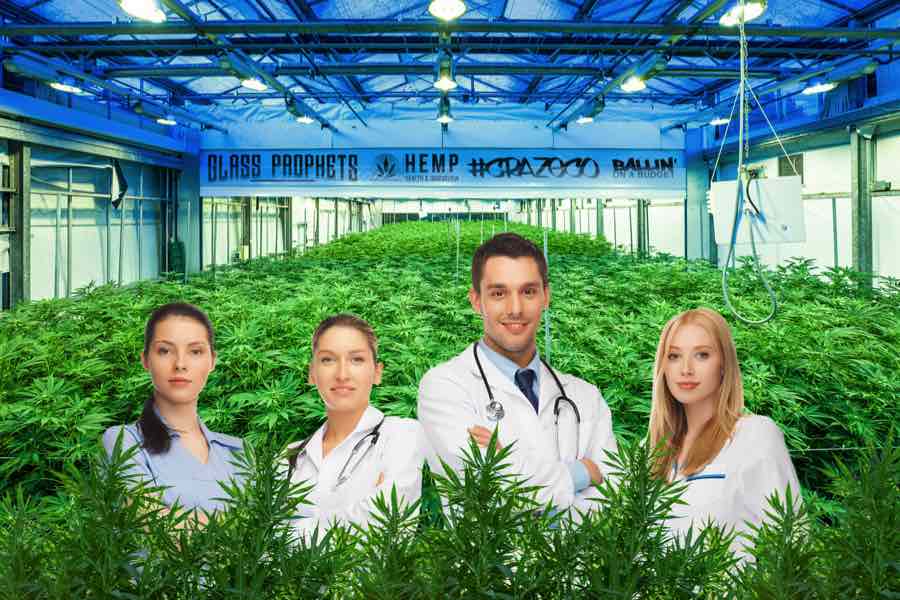 Follow: @tioga_green @ballinonabudgetofficial @plucreative @willysworldpodcast @willysworldaus