––––––––––
Pros
Compact and sturdy
Digitally track your doses
Replaceable batteries
Cons
Mouthpiece can get a bit hot
––––––––––
The IQC portable vaporizer is produced by the world-class Davinci brand, and is top of the range when it comes to handheld vapes. The IQC comes after the original Davinci IQ and IQ2 models, and combines the best features of both.
Engineered from medical grade parts, the IQS is designed so that your weed is not touched by metal or plastic. This enhances the flavour of the herb or concentrate, and is also one-hundred-percent safer than inhaling microscopic plastic compounds.
More: How to pick the perfect vape – a comprehensive flowchart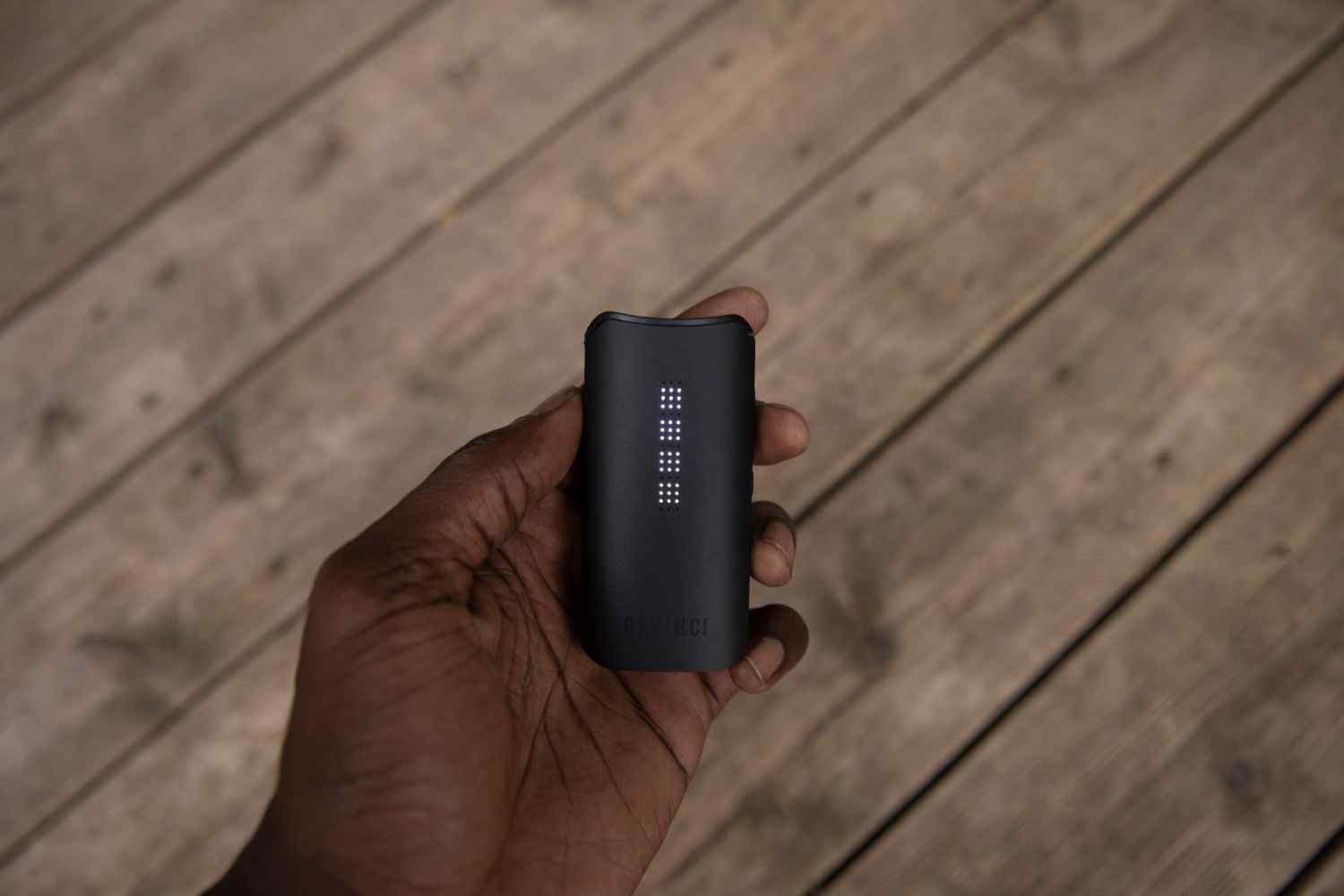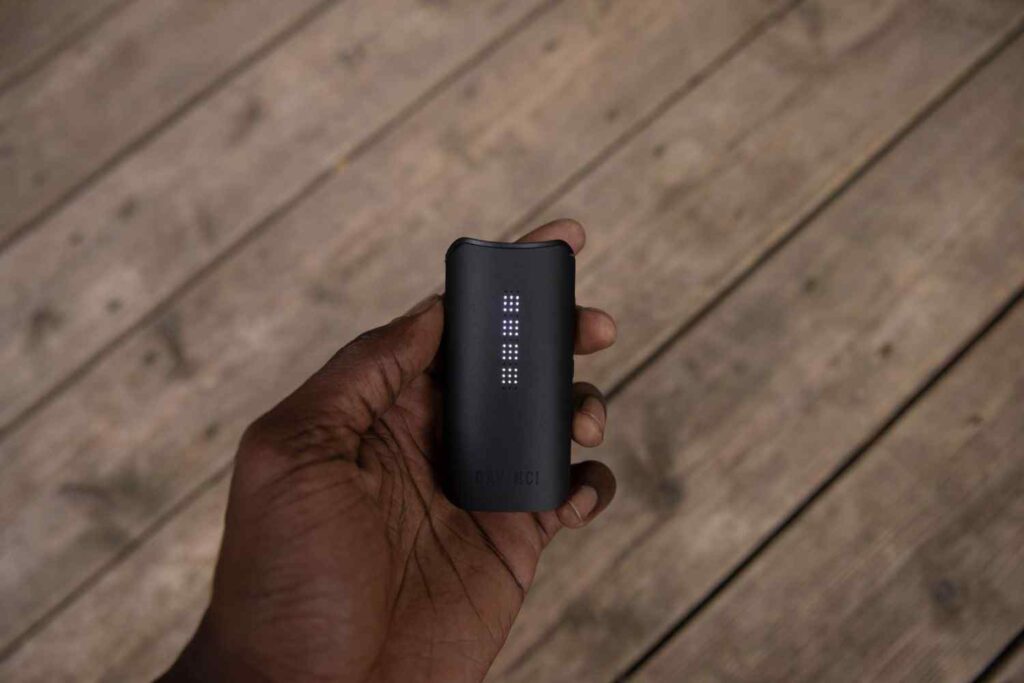 Strong Compact Design
This device looks somewhat like an iconic Zippo lighter, adding a traditional flair to this modern marvel. What's more is that the unit is incredibly durable, with an aluminium shell that makes the device a go-to choice for outdoor adventures.
If you're into motocross, skating, quad biking, mountain biking or any other outdoorsy activity – the Davinci IQC is a popular choice. It can easily fit into a pocket or saddlebag, and if it happens to fall it is more likely to survive than other cheaper vapes on the market.
It's small size and light weight shassy make this vape top in the portability category. The discreet and minimalistic design is extremely easy on the eye, with an LED display screen only adding to the aesthetic appeal.
Billowing Vapor and Advanced Heating Technology
Like it's predecessors, you can count on the IQC to produce outstanding and dense vapor. If you're looking for big clouds from a small device, the Davinci IQC might just be your best bet. What's more is that the device has been specifically designed to enhance the flavour profile of both herb and concentrates.
The glass-lined ceramic zirconia oven offers the user the purest, cleanest vapor around via conduction heating. There are also a number of smart path settings on the device that can be used to control the taste of your herbs.
The adjustable pearl that has replaced the air dial of older models, allows for an even heat distribution a full 360 ˚C around your flower. This means that you will see a nice golden brown colour spread uniformly throughout your crushed packed herbs.
Charging and Battery Life
The Davinci IQC showcases a USB-C charging mechanism, which means that it charges more quickly than previous models. You can expect the newer version to last for up to 60 minutes of active use, although the number of times you switch your device on and off may affect this.
Typically, you can hope to get 5 or 6 sessions from a single charge, which is pretty much the standard for a high-end vape. Investing in a few more removable 18650 batteries can come in handy with longer vaping sessions.
User Friendly and Easy to Clean
In addition to the multitude of improvements we have already seen in the Davinci IQC, the unit is now even easier to use and clean! For those new to the vaping scene, maintaining the cleanliness of a complex vaporizer is better left to those with OCD.
The device comes with Bluetooth technology and an android app that can be used to keep track of your doses! This is especially handy for those using the vape for CBD, and dosing capsules are available for the unit universally.
Davinci IQC: Key Features
| | |
| --- | --- |
| MANUFACTURING COMPANY | Davinci |
| TYPE OF VAPE | Portable |
| TIME TAKEN UNTIL HEATED | 30 seconds |
| COMPATIBLE SUBSTANCES | Dry herb and concentrates |
| HOW LONG DOES THE BATTERY LAST? | 60 minutes |
| HEATING METHOD | Conduction |
| DIMENSIONS | 9cm x 4.2cm x 2.4cm |
| TEMPERATURE | Max 221°C |
| WEIGHT | 142g |
| POWER SOURCE | Battery |
| BOWL SIZE | 0.2 grams |