Cannabis is quickly becoming a popular pastime and losing the stigma once attached to the product thanks to new regulations and changing public opinion. More and more it's becoming socially acceptable and many are learning the fine art of cannabis smoking or vaping, as well as edibles. And as the holidays are coming up, chances are you may have a cannabis connoisseur on your list you'd like to surprise with a great gift. While there are many great products out there that will make a cannabis connoisseur's life more magical, there are also products of lesser quality so you will want to do your homework before you make any purchases.
1. Davinci IQ2 Vaporizer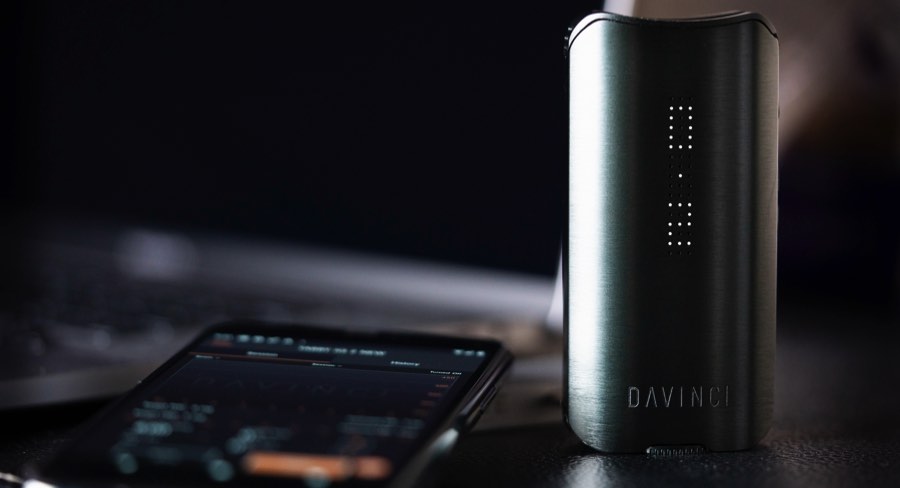 For that classy, James Bond-type, you may want to consider something clean and cool looking. For one of the best portable, dual-use vaporizers, look no further than the DaVinci IQ2 Premium Precision Vaporizer which allows the user to customize their experience with adjustable temperature and airflow, while still tracking your dose per draw, per session. Built with medical-grade components, the IQ2 aims for purity with no metal or plastic parts touching the herb or messing with the flavor of the vapor thanks to the sealed ceramic pair path complete with zirconia and glass-lined oven.
You can also adjust the airflow to reduce draw resistance and experience a denser vapor. The IQ2 is part James Bond, part Q with all the sophistication of a spy gadget. The In-App and On-Device dosage calculation allows you to input your strain potency and the amount of herb in your oven before the IQ2 tracks and reports dose per draw, per session allowing you precise control over your entire experience. The Davinci IQ2 Vaporizer also comes with a 10mm bubbler adapter, 0.2g dosage pod, 9 pieces of organic cotton, one ceramic extract tab, USB charging cable, pick tool, and 9 alcohol wipes. The best in vaporizers retails for $295.
2. Modern Love Passionfruit CBD Gummies
Modern Love's Passion Fruit CBD Gummies are a favorite of many and sure to be a big hit in anyone's stocking, especially for your cannabis connoisseur who is looking for a gourmet CBD treat. One pack includes 20, 10 milligram CBD gummies and costs approximately $20.
For the uninitiated, edibles are cannabis-infused food items that not only give someone who partakes in them the effects of cannabis, but they also can enjoy the traditional joy of eating a delicious treat or drink. Whereas smoking or vaporizing the product can require a bit more skill and knowledge, eating an edible cannabis product is easy and fun. However, because the product is absorbed in your digestive tract, it can take longer for weed to take effect, sometimes as quickly as half an hour, other times up to three hours, and the effects can last up to six hours as well. You also need to begin small and increase gradually until you find the ideal dose. For example, beginners may want to start with 1 to 5 milligrams of THC, with more experienced users using over 20 milligrams of THC.
3. Limited Edition Rose Quartz Pipe
This gorgeous rose quartz pipe is sure to enthrall any gift recipient who also knows their cannabis. Rose quartz is known for promoting harmony and connection and will help set the contemplative mood while you enjoy your cannabis. Created by Sackville, the company strives to offer products for people who may just be entering the world of weed, while bringing some class to the area of pipes, bongs, rolling papers, and grinders, as well as more experienced folks. And unlike edibles which can take hours to feel the effects, smoking from a pipe provides those same effects almost immediately, and can last between one to three hours.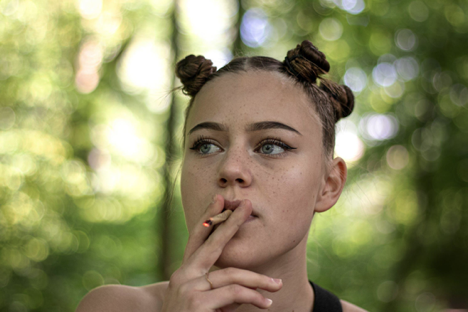 4. Mini Grinder and Lighter Case Set
This set immediately stands out thanks to the bold and stylish lizard skin from Haus of Topper. An absolutely luxurious addition to any connoisseur's repertoire, the grinder, and lighter set shines with gold and elevates your look. And because the lighter case fits a mini Bic lighter you can simply refill it for years to come. For the newbie, a grinder is a small container with teeth that grinds the weed into small pieces and essentially makes the herb more potent while maximizing the surface area and makes it easier to burn. It also provides a more even burn. The act of grinding also releases the aromas which simply adds to the whole experience and makes it more pleasurable for all the senses. When grounded into small pieces and burning more evenly means you don't inhale as many unburned plant parts that can cause a coughing fit. The products retail for $65.
5. Highland Pantry Mini
For the mom in your life that likes to have a little fun and relax, consider low dose, cannabis-infused mints. The Mini is perfect for beginners who want a small dose, 1 milligram of THC per mint, that comes in a great retro style package. From the mini, you can also move up to the Midi which has 3 milligrams per mint and can add a few extra laughs to an evening or take the edge off minor aches and pains. Finally, the More comes with 5 milligrams per mint and as the name suggests, comes with greater effect. The ingredients include sucrose, crystalline cellulose, maltodextrin, magnesium stearate, menthol, cannabis oil, peppermint flavor, spearmint flavor, monk fruit extract, ascorbic acid, citric acid, and have less than one gram of sugar and zero calories.
There are many products out there that would be a welcome surprise to any cannabis connoisseur's wishlist, but these are definitely going to top their list to Santa Claus this year. Whether they are looking to try a new product they've never tried before, or you've been saving up to give them a premium experience they've been researching and dreaming about but haven't been able to fit into their budget, there's something for everyone on the list. Just don't delay, or else you may find these desirable items are sold out and you may be left on the waitlist and will have to save them for another occasion or the next holiday season, or maybe just keep them for yourself this time.