If you're new to the world of vaping (and even if you aren't) searching for the perfect device can feel a bit like looking for a needle in a haystack. With so many brands to choose from, some of which are definitely less-than-premium, it can be difficult to know where to start. Fortunately we're here to help and in this article you will discover the best portable vapes to buy in Australia 2022.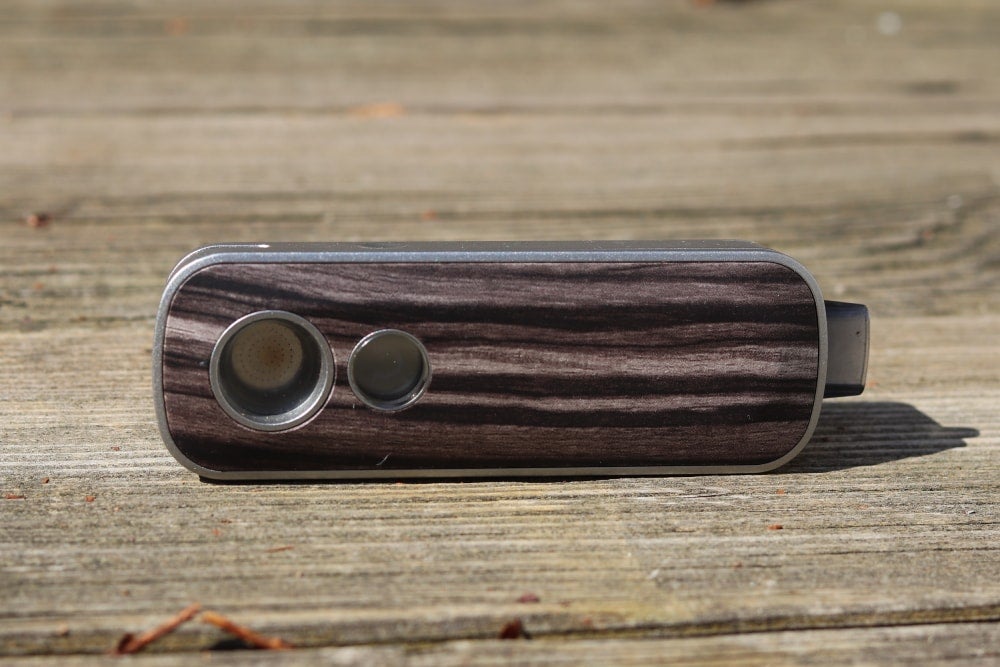 The Mighty Vaporizer is probably the most powerful portable vape on the market. If you're looking for potent plumes of vapour, this should be your go-to choice. Of course, it isn't always necessary to have the best of the best, but if money isn't a problem you won't be disappointed. Manufactured by world renowned Storz and Bickel, the Mighty packs 0.3 grams of dry herb as well as a heat up time of just 60 seconds. More importantly, this unit offers up to 90 minutes of charge, so you can keep vaping all night long!
Coming in at a close second for vapor quality, the Firefly 2+ is the best choice for portability as it is smaller and lighter than the Mighty Plus. However, don't let the nifty-compact-nature of this baby fool you. One of the coolest things about the Firefly 2+ is that it still produces massive clouds of flavour, while being a bit more handbag-friendly. Of course, the design of this sleek vape is unisex (not that gender matters) and this tried-and-tested unit will be the envy of all you meet. Another key selling point of this baby is that it heats up in a mere 3 seconds, and is suitable for micro-dosing. If you're into mini doses, be sure you go for a convection heating mechanism (as opposed to conduction which will heat up your whole bowl all at once.)
Next on the list of premium vaporizers is the Davinci IQC. If sexy portability is important to you, this is the next best thing to the firefly. Reminiscent of a zippo lighter, the Davinci IQC packs a powerful punch. You only need to wait 16 seconds for it to heat up, and then you're good to go for the next 30 minutes. Although half an hour might not seem like a lot of vape-time to cannabis connoisseurs, if you only puff occasionally this could be all you need. Like the other vape manufacturers on this list, Davinci is an international brand and so the MIQRO is a great investment. If you are looking for a longer battery life but you love the look of this device, you could always go for the Davinci IQ2 (lasts for 70 minutes).
The Pax 3 is yet another excellent choice of vape that is not only drop-dead-gorgeous, but produces incredibly strong vapor as well. The smooth design of the Pax 3 feels lovely in the palm, and the build quality is robust. This vape rivals even the Mighty in terms of battery life, offering a whopping 90 minutes of puff time. Bear in mind that this amount is affected by the temperature level at which you are vaping. With a heat up time of only 15 seconds, the Pax 3 vape is the perfect on-the-go pick me up. Just be sure to pre-crush your weed for optimal discretion!
Last but not least the DynaVap VapCap M offers a very different vaping experience at a fraction of the price. DynaVaps are handy for those who don't want to bother with charging, because they are battery-free. DynaVaps are heated using a butane torch or lighter, and are great for those who love the nostalgia of the flame. There are still health benefits to this beauty, not to mention the fact that it looks and feels like a long metal blunt. The DynaVap VapCap M vape is pretty much indestructible, making it a great choice for outdoor adventures like skating or BMXing.