––––––––––
Pros
Affordable
Remote control
Whip or bag compatible
–––––––––
An excellent choice for a starter desktop vape, the Arizer Extreme Q Vaporizer will turn your dry herbs into flavourful clouds of fun. While much more affordable than the more high-end Volcano range, you can bet your bottom dollar you'll still be satisfied.
It isn't uncommon for cheaper products to work less effectively than their counterparts, but with the Arizer Extreme Q you don't have to worry about wispy puffs of vapor. In fact this model of the Arizer line is known and loved for it's big vapor-filled plumes.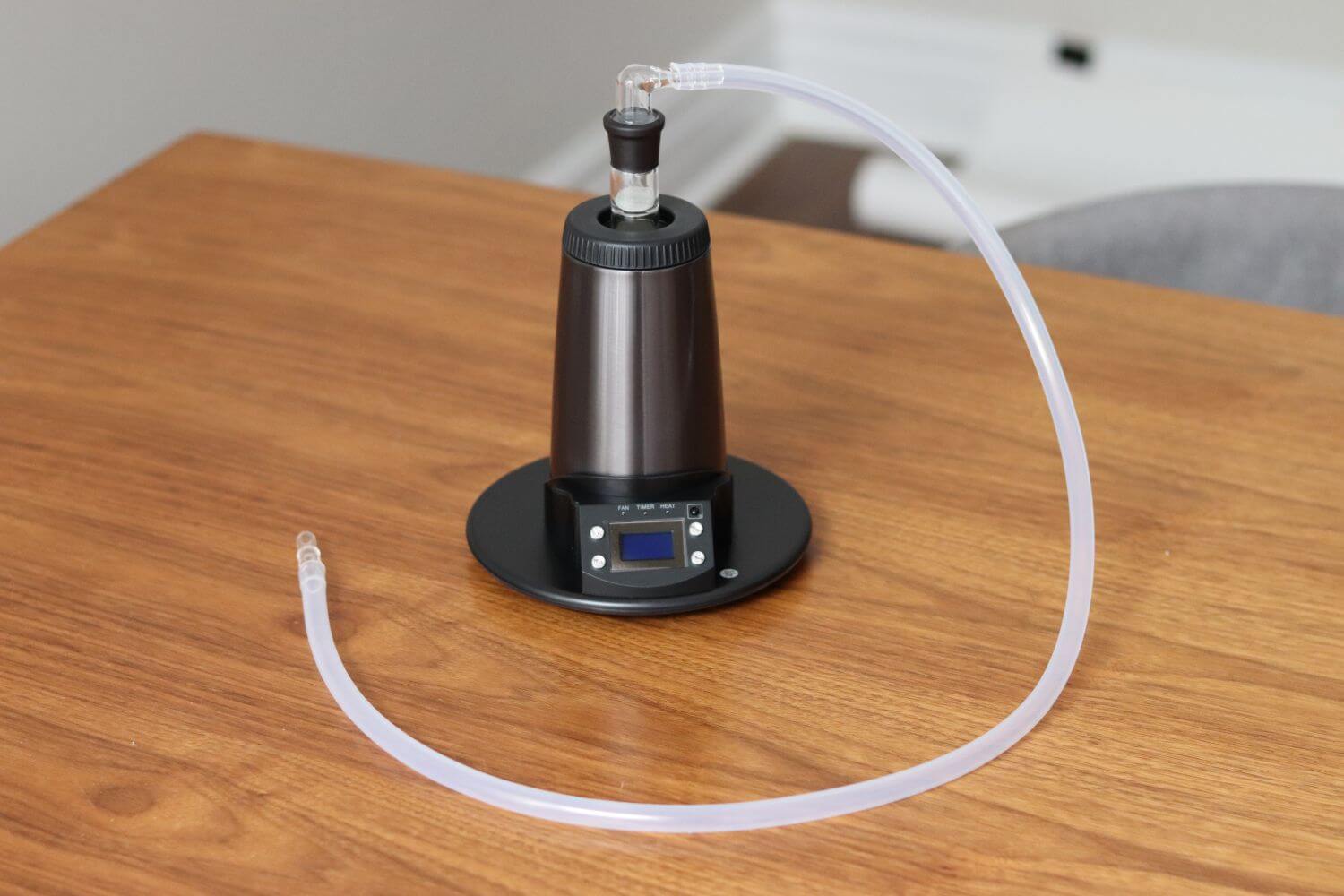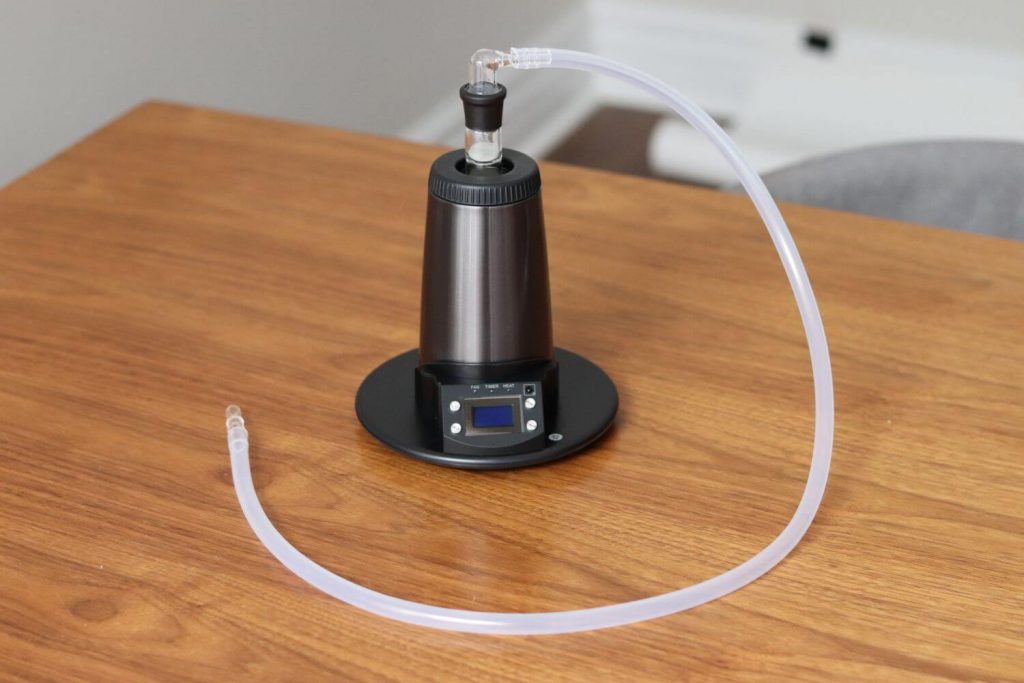 Affordable Alternative
The Arizer Extreme Q Vaporizer is up to three times cheaper than a Volcano, but the desktop vape is number one in the more affordable category. Although Volcanos remain unrivalled in terms of overall quality and craftmanship, the Arizer Extreme Q is a close contender.
Your desktop vape doesn't have to break the bank, and this device is the go-to choice for many a vape fanatic. As an added bonus, the Arizer Extreme Q vaporizer features some cutting edge technology.
Technical Features
One of the coolest features of the Extreme Q, is that you can control the unit from across a room via remote control. This means that you can use your smartphone in combination to switch it on, adjust the temperature and customize other settings.
You can even program in your favourite settings so they are quickly and easily available at all times. This allows you not only to control temperature and switch on the device, but to choose from three fan settings for either a balloon or whip.
Compatible with Whip or Bag
It's always nice to have choices, and with the Arizer Extreme Q, you can switch between your whip and balloon as desired. It should be mentioned that the whip feature is the main differentiation factor between previous Arizer vape models.
The upside of a balloon is that it can be passed around a circle while the heavy unit remains where it is. Whips on the other hand are great for solo vape sessions when you may not be able to manage an entire balloon on your own. There is nothing more chilled than lying in your bed, on the couch or in the garden while taking long draws from your vape.
Fabulous Vapour Quality
The Arizer Extreme Q showcases some seriously appealing vapour qualities, like being nice and cool while providing thick clouds of flavour. You don't have to worry about tasting plastic when you draw on this vape, as it only serves to enhance the taste of your herbs. The convection heating style of this vape is the secret behind its fabulous vapour quality and it is designed with more space for a heating element.
Simple to Clean and Use
There's nothing quite like unpacking a new vape and using it for the first time – and the Arizer Extreme Q is no exception. Fortunately this desktop vape is known for being incredibly user-friendly and all you need to do is pack the bowl, select your temperature and wait for it to heat.
By the way it only takes two minutes to heat up, so before you know it you'll be catching the sweet scent of MJ in the air. Cleaning the Extreme Q is super easy as all relevant parts are removable, and the bags are replaceable too.
Arizer Extreme Q Vaporizer : Key Features
| | |
| --- | --- |
| MANUFACTURING COMPANY | Arizer |
| TYPE OF VAPE | Desktop |
| TIME TAKEN UNTIL HEATED | 2 minutes |
| COMPATIBLE SUBSTANCES | Dry bud |
| HEATING METHOD | Convection |
| DIMENSIONS | 15 cm x15 cm x19 cm |
| TEMPERATURE | 50°C – 260°C |
| WEIGHT | 370g |
| POWER SOURCE | Wall plug |