It seems Australia's reputation for being full of drinkers, pot smokers and pisstakers has been further solidified by recent data revealing our most popular pet names.
MORE: Meet the vet who wants to treat your pets with cannabis
Names on the top dog/cat names list with other connotations include 'Molly', 'Buddy', 'Smokey', and 'Coco'.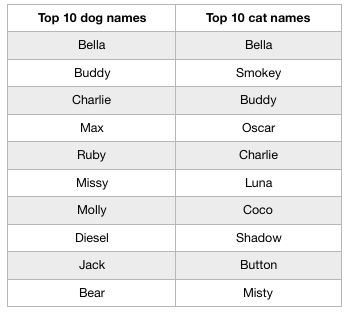 Rent.com.au – who released the data – also revealed the top names for pets named after food or drinks, which includes 'VB', 'Lolly', 'Cookie' and 'Nugget'.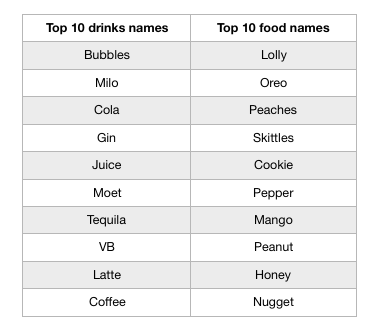 Unsurprisingly, doggos are the most popular pet for Aussie renters (68%) with cats a distant second at 24%. The least common pet was a spider, representing just 0.004% of all pets.
So are you druggos naming your pets after your favourite activities? Or is this just a coincidence of limited Aussie slang? Who even cares – now's your chance to smoke bud next to Buddy or take Molly for a walk (on molly).