Who doesn't love a good stoned podcast sesh? Dopamine speaks with Torty – host of Melbourne's The Herbalized Podcast – about the show and his time spent in the US weed scene.
Check out The Herbalized Podcast on Facebook, SoundCloud and iTunes.
How did The Herbalized Podcast come about?
I had been travelling for a couple years between Brazil and California working on cannabis farms in northern Cali to fund my travels. And being exposed to the cannabis scene in the US was a revelation. The attitudes around cannabis were so laidback and refreshing it was such an eye opener. When I returned to Oz I was at a 420 picnic here in Melbourne when the idea for the podcast came to me. I'm a huge Joe Rogan fan and that was part of the inspiration for sure. But ultimately I wanted to create a show where I could expose the local cannabis scene and showcase the community here in Australia. The idea is to break down old taboos and show that cannabis people come from all walks of society.
Trimming in North California sounds like a hell of a good time! How does one get a job like this?
I'm fortunate to have a bunch of friends who work in the cannabis industry and had an open invitation to come out and work on some of their farms. The network each grower has is like a little family so you meet other farmers, other trimmers, and because you spend so much time together – I'm talking 12- to 16-hour days of trimming – you get to know each other really well. If you're good at your job and personable you will get passed around from grow to grow. The scenes are full of travellers from all over the world – I met so many interesting people or "trimigrants" on my travels. At outdoor harvest time, northern Cali floods with trimmers all set on making their fortune for another year's travelling.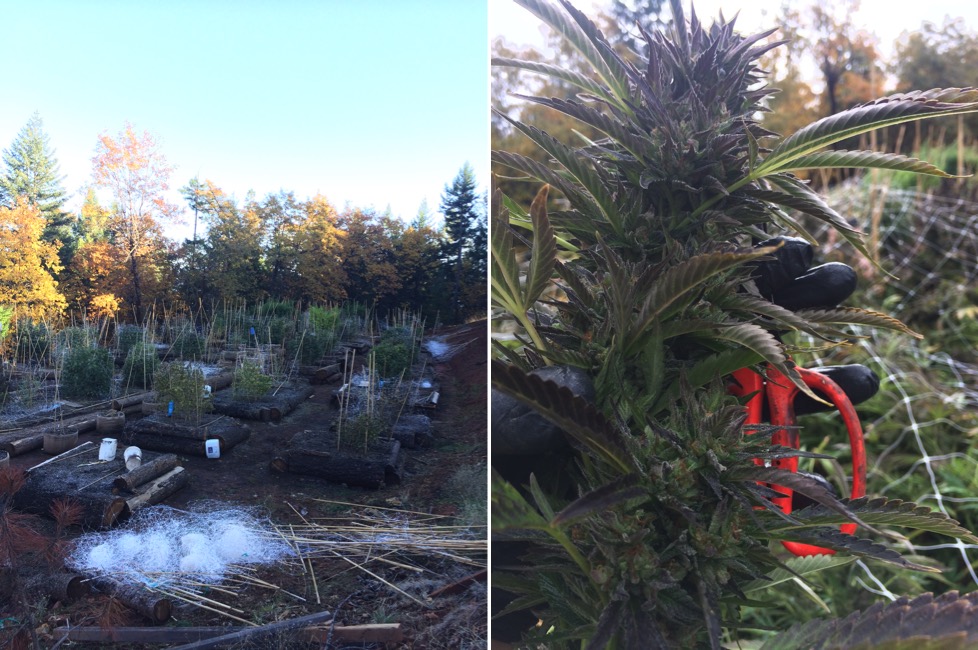 What would you like to see come from your podcast?
I want the show to be a reliable source of information about cannabis that people can trust and have faith in. I don't have an agenda really –  the show has been a very organic thing so far and I'm excited to see how it grows and changes. Ultimately I hope it is successful and entertaining and I hope it helps change some attitudes around cannabis and cannabis users.
Who's been your favourite guest so far?
To date we have released 12 episodes and I've been really blessed with my guests so far. It's hard to pick a favourite. Episode 04 with Fiona Patten of the Australian Sex Party will always stand out. We recorded it at Parliament just moments after her motion for recreational cannabis in Victoria was voted down in 2016. Episode 09 with Jamaican dancehall artist Beenie Man was a blast! I've always loved Jamaican culture and reggae music so combining it with my love of cannabis was really awesome – I have a big Jamaica episode in the pipeline! And number three would be episode 11 with Heavy Dayze Genetics – it's a really great chat about the local Australian cannabis scene from one of the country's best of the new-school breeders.
If you could have anyone on your podcast, who would it be?
As far as a dream guest goes I'm working my way slowly towards Joe Rogan! [Laughs] I'm a firm believer, if you focus and visualise something and work hard towards that goal like a tortoise versus a hare, slowly but surely you can realise any dream! So it's in the universal works through many degrees of separation that I'm hoping to have him in the show one day. You gotta aim high! Til then, stay Herbalized!