You may have been noticing more and more silicone accessories popping up around the place. They have, of course, one very obvious advantage: they don't break – something us dopey punts at Dopamine are pretty excited about. While non-glass gear may be reminiscent of our favourite unbreakable Orchy or Powerade rigs from back in the day (who says that's a bad thing anyway?), the silicone polymer used in making these accessories brings about a few more advantages… aside from the dope colourful (and often customisable) aesthetics, that is.
Check out these silicon bongs for sale on Smoke Cartel (all which ship to Australia)
1. Take 'em anywhere
Silicone is flexible AF, meaning that you can comfortably stash away your silicone stuffs and not even worry. As well as being able to bend to fit in odd-shaped spaces, the durability of these accessories means you don't need to worry about cracks, breakages or shattered glass getting all up in your bag. Take it to that music festival, doof or camping trip, and don't even trip, yo.
2. Easy to clean
Yeah, yeah, we know. Salt and metho spirits for your glassie, right? Or are you even classy enough to use a Powerball? Anything is easy enough to clean if you know what you're doing, and silicone is no different. But not only is the silicone pretty damn easy to clean, you also don't run the risk of accidental breakage from some overenthusiastic shaking or pipe cleaning. The team over at PieceMaker have a pretty good silicone cleaning how-to here.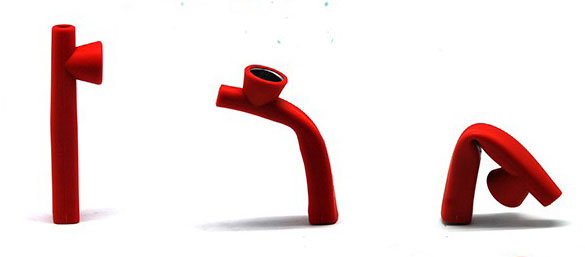 3. It's damn affordable
Look, as far as this office is concerned, few things beat a beautiful good old fashioned glassy. But silicone is so damn affordable there's no reason you can't have both – "¿por que no los dos?" as they say. And hey, who doesn't like a fancy new toy to play with from time to time.
Check out the top bongs for sale on Smoke Cartel here. They all ship to Australia, and suit a range of budgets from $20-$100+.