Drunk Melbourne rockers Drunk Mums are celebrating their inevitable early deaths with their latest track 'Ode To Death'. The track premiered on Rolling Stone last month and features a shredding Grim Reaper.
The track continues from their recent homage of hard rock and punk heard on their latest release Leather. Taking influence from Johnny Thunders and The Stooges the band takes a step back with this one, or so it seems, considering the lyrics have a pretty bleak undertone.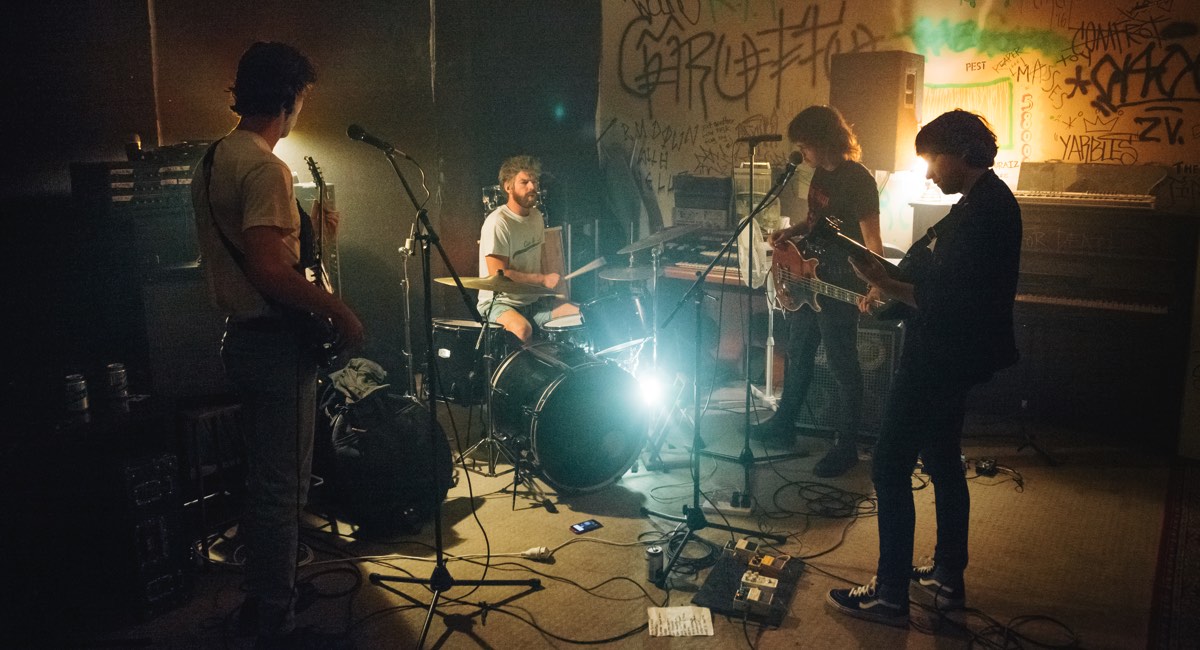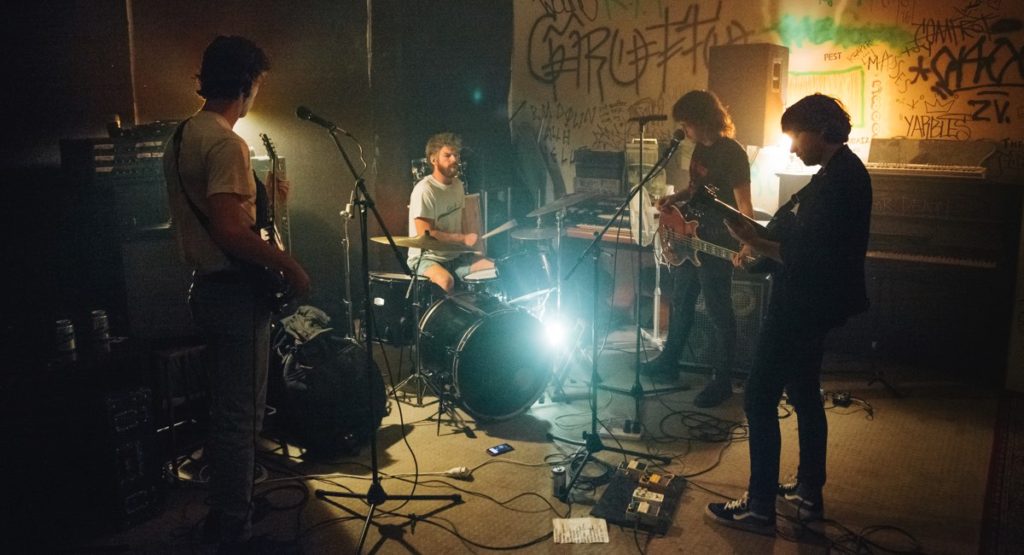 They were apparently too drunk to string together a sentence when they spoke with Dopamine's Louisa Caruso:
Drunk Mums – it's obvious you're as classy as your band name. Tell us a bit about how the band formed.
Smoking cannies on the Cairns 'nard [Esplanade].
You all takes turns singing… a beautiful and rare thing! How do you decide who's on vocal duties? Is it ranked by the size of your mullets?
I don't even have a mullet. Bet you've got a top knot, I know it.
Drunk Mums has a new banger titled 'Ode To Death'. Tell us a bit about the track.
It's a song we wrote once, then we recorded it and now we don't have to play it. You'll hear it on YouTube.
What have you got coming up?
We've got some new releases, shows and a tour coming up.
Aug 12 – Melbourne at The Tote
Aug 15 – Brisbane at The Zoo
Aug 18 – Sydney at The Chippo
Aug 19 – Wollongong at Rad
There's a new EP coming out later on in the year. We'll probably go overseas at some point.
Best song ever to go with a doobie?
Mark Gormley's 'Without You'.