The guys over at Newtown stoner cafe D'Munchies know a thing or two about food. They also know a thing or two about the good green stuff. Luckily for us they've combined the two with glorious results:
Canna peanut butter: Possibly the most simple and adaptable edible recipe known to man. Making this requires minimal effort, time and equipment, and this chef is all for it.
I'd recommend giving this a go whether you're a seasoned edible connoisseur or just looking for something different – it's damned easy and effective.
I used Northern Lights for this recipe. A pure Indica, the strain provides great medicinal attributes to help combat stress, anxiety, nausea, depression, chronic pain and other body-related illnesses, making for a perfect and potent edible for some quality relax. If you however are looking for more than just a mind-numbing body high, however, I would recommend using a herb strain higher in Sativa.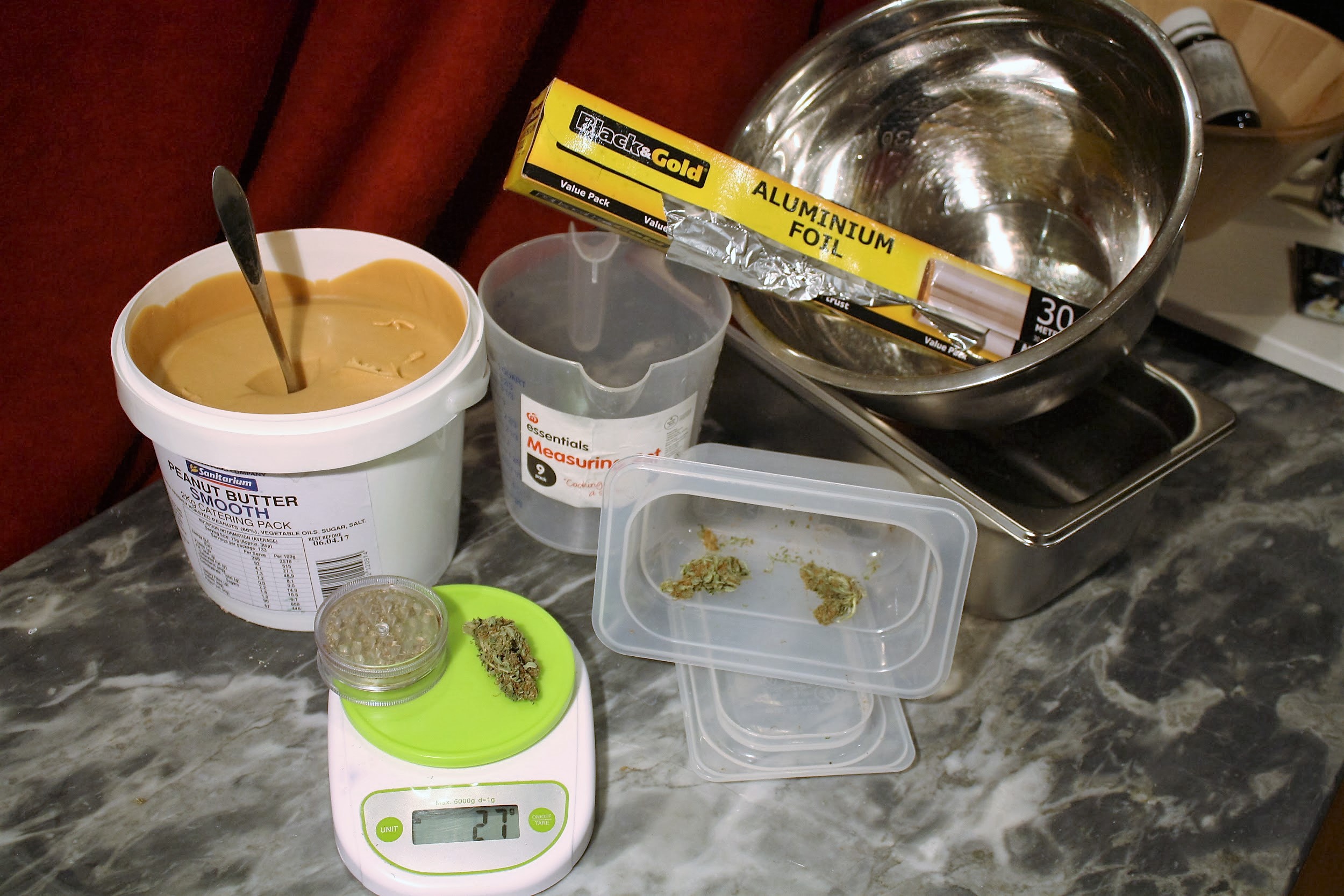 Ingredients:
4g High grade herb
1 Cup peanut butter
Equipment:
1 oven-proof dish
1 grinder
1 mixing bowl (optional)
1 measuring cup
1 aluminium foil
2 spoons
1 oven
Method:
1. Preheat oven to 160c.
2. Finely grind the herb.
3. Measure out one cup of peanut butter and place in bowl, mix well. Spoon the mixture into oven-proof dish and smooth out into a thickness of about 2cm. Cover with foil and place in pre-heated oven for about 20 minutes (depending on your oven and cooking dish).
4. Remove from oven. It should look smooth on top and a little grainy when first stirred. Keep stirring and it will become smooth again. Reserve and use as normal peanut butter. Great with celery, PB&J crackers, milkshakes or chicken satay. Can store in fridge for some time.
Enjoy! – Dave Munchies